Mom's Memory
of
March 19, 2007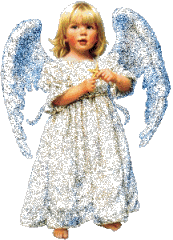 I remember so clearly like it was yesterday that McKayla was off to camp. We all awoke to a beautiful, but cold morning. There was still snow on the ground. McKayla, as always, was ready to leave – right on time, everything orderly and carefully organized. She had incredible time management skills … even at a very young age. McKayla wasn't looking forward to this trip though – she had heard from Mandy that it wasn't a great experience; and also McKayla told Melanie their friend and bus driver that she would miss Amanda too much. We were just getting ready to head out the door when I thought she was having a difficult time deciding who she should drive with, because Greg and I usually both dropped the girls off when they went off to camp and then just headed to work, so two cars were needed. So I said to her, honey, you go with Daddy – I will be picking you up. And then she told me that Daddy had to get to work so he couldn't go. Anyway, she kissed and hugged her dad a number of times and told him she loved him and would miss him. Daddy put her things in the car and one final hug good bye. As we were driving out of the yard, he waved and blew her a kiss and she eagerly reciprocated. Anli and her mom had just passed us as we left the drive way. Anli and KK were going to bunk with each other and they were both very excited. They had their 3 days planned out …. Anyway, we proceeded to follow the Kelly-Durham's …. As we passed by our neighbors house, Wally, I said to KK – we should invite Wally to church one day – and she looked at me with such a puzzled look on her face – why Mom – is he Catholic? I chuckled and I said I didn't know – but he might like to come with us and we could have him over for Sunday Dinner. She just rolled her eyes ….. like she had a habit of doing when she found things I would say – very strange .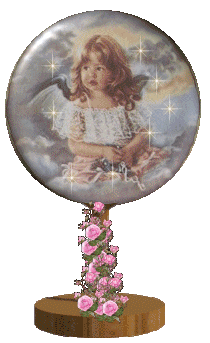 We continued down Kendall Hill and she proceeded to take out her cell phone. I questioned her – mentioning to her that I read they weren't allowed to take cell phones to camp. She explained that Daddy said she could and also the teachers said if they didn't see them or hear them we could take them. I was unsettled in her and dad's decision – but felt better once she told me what the teachers instructed them to do. We finally reach Walmart …. we got out and put McKayla' bags on the bus. Anli had to run to the restroom … so I stayed and hugged McKayla just a little while longer. I was starting to cry …. I always did when the girls left my side, even if it were for an over night. We told each other we loved each other and I remember how beautiful she looked. And I said to her as she turned around one last time – DON'T FORGET YOUR PRAYERS (as was always my mantra) … and she said – I won't Mommy …..
I went back to my car and stayed there for a bit – I usually left when the buses would leave, following them down Route 101A … but this time – I stayed only a few minutes ….. my tears were starting to stream down my face. So I decided to leave for fear of making McKayla embarrassed if her friends saw me. I started down Amherst Street heading to work, when my Black Berry buzzed, indicating I got a text message. I looked down it was from my McKayla …. She wrote: (x) I love u! and I didn't say I was going to miss u-but I definitely miss u – Yup! I miss u already! I don't think it will be as bad as I thought it would be xo xo Loveu! KK(x)
I wrote her back with xoxoxoxoxoxo, have fun honey. The last thing she texted daddy, I and Amanda was We Are Off!!!!! Xo KK I was never so glad that she took her phone, because I wouldn't have her text message to look back on. Today was the first day I looked at it since then… because it just pains my heart so to see the remnants of my daughter's last words in black and white.
Not too long after Mar 19 – my old Black Berry broke. And I spoke to my IT guy and asked if there was a way to save her messages. When he came to my office to set my new Black Berry up – Dan said to me – Moe we can!!! And if we couldn't have figured it out – we were going to have you keep your old one as well.
McKayla's phone was the only thing she wanted for Christmas 2006 … she loved that phone ….Daddy made her investigate which phone was the best price, software, etc. She painstakingly dove in and presented Greg with the one she wanted. I remember one morning after they left for School, there was a note from McKayla on the keyboard in the study … Mom … if I had my phone I could have texted you  … she was working us so hard to get it. In any event … Wally did come to church that weekend … he came to her Funeral Mass which was on my 45th Birthday …. I wonder if she was smiling at me on that day …. Thinking back to our conversation on the way to Walmart. I remember emailing Greg when I got to the office …. And I told him – "That Girl Is Going Places" …..
I love you honey, and I miss you so much …. You were my reflection … and I no longer see the future for my beautiful baby girl. No hopes, dreams, and aspirations that we had for you, that all parents have for their children …. You would have been amazing! And it isn't fair that you were taken so young. You had such promise McKayla.

I remember after you were born, You, Daddy, and I left Brigham's and Women's Hospital around Mid-Night because I wanted to get home to Amanda. I remember as we were heading home, I started crying – panicking … and I said to daddy – are we going to be able to love her as much as we have loved Amanda this past year. Daddy admitted he too wondered. But baby girl, the minute we were home as a family … there was no question in our hearts that we wouldn't be able to love you that much as well. Daddy and I never looked back. I will end with something someone said to daddy after this horrific event: ….The Only Thing Worse Than Losing Her ....….Is To Never Have Had Her at All! Loving you Baby Girl … xoxoxoxo Missing you always xoxoxoxo