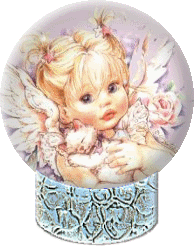 Holiday Memories
of
2007
Without Our McKayla Throughout this Memorial page you will notice different color/size fonts. The smaller fonts are emails from wonderful angels, our friends and family, who have continually reached out to us during these 10+ horrific months. Not a day has gone by that someone doesn't write to comfort us and to let us know - you haven't forgotten McKayla or our heart-break. I have been asked on a number of occasions, are things any better now that the holidays are over. All I can do to answer that is ask anyone who has a child that you love more than anything else in this whole world – if your child disappeared off the face of the earth … would things be better after the holidays? Subtract one from any number and it is ALWAYS less!


Our hearts will never be whole again; There is a void that lives inside of us. The hurt and the hole are a continuous reminder that we are not whole, because we are not home. We shall not be home until our earthly journey is over – and then we shall be reunited --- I will see you again and your hearts will be filled with joy. (Jn 16:22) We shall always live with sorrow because we are missing a piece of us. God will give us the grace to, as a very dear friend of mine writes often, live with sorrow and joy, side by side:
For me, feeling some hope and joy about life has been a very recent event, so even those of us touched by the loss of your daughter are only beginning to come to grips with how to take those tiny steps forward. My sense of hope lasted for only a brief moment. I visualize the sorrow waiting patiently in the corner. The sorrow was not jealous, as it knew it would again have center stage. The sorrow was confident as it knew it had found a permanent home and would be my life-long companion. But it did step aside and release its grip if for only a moment and I was grateful.

You words and love, we shall never forget. At times you walked beside us, and other times, you carried us. You compassion and love can't be measured ... and for that we are forever grateful. Our life has changed without our beautiful McKayla, and the grief that we 'all' experience daily is so very deep. Our faith is a sure strength, but we miss KK terribly, because we loved her so much.
'I consider that the sufferings of this present time are as nothing compared with the glory to be revealed for us (Romans 8:18).
Healing comes with the passage of time. Always faithful to you, The Geisinger's

Many people say that the loss of a child is the only grief for which there is no healing. I believe there is truth in that. I will mourn my son until I am with him again in eternity. However, I also am certain that as John XXIII said our loved ones are not separated from us but only invisible to us. A friend told me today that John Neumann said that everyone who has ever lived is still living. And this is what we believe through our teaching on the Communion of Saints. This brought me solace and comfort today and I hope it does to you, too. One day we will be with our children once again. (My Friend from EWTN)
Well, it was like no other that our family has experienced. There were no lavish costumes, or decorations; no wrapped presents; no Christmas Music permeating our home at Shear Bliss Farm. The lack of sound was deafening …. for it was the first time we had to face what we always made magical for our girls … the Holidays - without a very piece of our heart.
You don't choose your family. They are God's gift to you, as you are to them. -- Desmond Tutu
Back to school was especially difficult. Every year when the start of school would approach we would take the girls school shopping. We would come home with bags and bags of 'stuff' and the girls would sit in different rooms, opening all their goodies and putting their names on everything. Then they would spread out their new clothes and shoes …. And were pretty anxious to start school.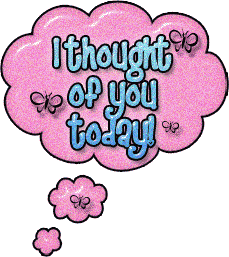 I have been thinking about you and your family a lot today and pray you have some peace and hope as we enter a new school year. There is not an hour that goes by that I do not think about McKayla. Figuring out how to live with joy and sorrow sitting side-by-side us in our lives is certainly a long road. Step-by-step, day-by-day. I am always available if you ever want another to speak to about your sorrow and with whom to share your joyous memories. (Our Friend)
This year, I couldn't take Amanda shopping. It was just too difficult for me. Thankfully her Nana and Aunty Coe were able to take her and indulge her in what was once the start of the 'holidy' season.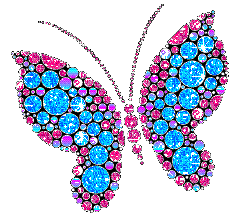 You will remember that on opening day, Dr. Jennings asked the principals to reflect on our greatest highlight of the 2006-2007 school year. My choice, as sad as it was for so many of us, was the loss of McKayla Geisinger. It was a high point because it brought out the best in people during a time of incredible confusion, sadness, and grief. It was a defining moment because people from many towns and multiple schools, that otherwise may never have met, were interconnected through a tragedy that no one could have predicted or prevented. I still get choked up when I think of it. (Porter Dodge – AMS Principal)
The 'Holiday' season began always for us, on October 31 … where we would just have so much fun dressing up and trick-or-treating in the great communities of Mont Vernon and Amherst. The girls would start thinking about what costumes they would get or make around August time-frame. But this year, October 31 came and went without our two girls participating. We did, with the help of Aunty Coe, decorate 'McKayla's Place' …. and many of her friends stopped their merriment on that night and visited her, even giving her candy. But it was so lonely without her. Greg, I and Amanda went to dinner at the Mile-Away …. Trying desperately to forget what night it was; trying to stop the pain from enveloping our entire bodies. We even stopped by after 8:00 pm ( Mont Vernon's bewitching hour) and children were still visiting.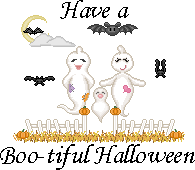 Tonight I was in charge of 12 boys trick-or treating, aged 7-12. As we passed the end of Cemetery Rd., I told the boys that Amanda had carved pumpkins for McKayla and that they were lit at the cemetery if they would like to go and say a prayer and give McKayla a piece of candy. Immediately, Sam B. turned around and said, "Let's go!" And they all went to see McKayla and left her treats. While they were there there were 4 young girls sitting next to McKayla's headstone, solemnly praying and just being with McKayla. I know not who they were. I gave them each a kiss on the head, and said "God bless you". McKayla was and is in great company tonight. Not only did she have so many young ones praying with her here on earth, she is at peace for eternity with our Risen Lord. As we left the cemetery, some of the boys saw some friends a few houses away and told them of the pumpkins and they too, went to see McKayla. (Our Friend)
Then came and went Thanksgiving.
We had our family and special friends (or who are also both) who wanted to be with us as we tried desperately to live through another Holiday without our beautiful McKayla. Some even sacrificing their own traditions just to be by our side …. even amidst the sadness that was in every corner of every room.
I just wanted to wish a peaceful Thanksgiving to you and your family. You will be in our thoughts throughout today, as you often are, and I will be thinking thoughts of strength and peace for you. So when sorrow sits beside you on this day for thanksgiving, remember that there are many of us also sitting by your side sharing with you our hope for a peaceful day. (Our Friend)
Then, the hardest day for me … her 14th Birthday.
McKayla was also on my mind many times during the day yesterday. I was walking the track at Souhegan and the Seasons of Love song came on my ipod and my heart was just so heavy for you and your family that I cried as I finished my laps. Sometimes when I hear that song I smile at the words and their meaning and the moving music, but today the tears overtook me. (My Friend)
That had to be the most unimaginable experience, other than Mar 19, Mar 24, and May 18. For the first time in 13 years, there were no gifts in the AM to be unwrapped. We did have her favorite meal (Prime Rib and Broccoli Bake), and we did have a cake (Totally Chocolate from Frederick's) … which I will continue this tradition all the days of my life.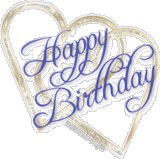 I've delivered a couple of baby girls named McKayla (Michaela most commonly is the spelling) since this happened. I always think to myself - please let these girls live up to that name - now so precious to all of us. (My Friend)
But amongst the extremely sad day, two things were amazing that happened on her birthday--- firstly, upon visiting her first thing in the morning at McKayla's Place …. there waiting for us to sit upon, was a most magnificent granite bench, that the Mont Vernon Graduating Class of 2006 and other friends, purchased for her … so there would be a place where people could sit when they visited. It was truly amazing and was the most beautiful gift that she got that day, at least on earth.
My father grew up in the shadow of having lost his older sister. I remember the sorrow of his family clearly. The week we buried McKayla, my father went through his third open heart surgery. After I took care of things at home, I flew to Florida to be with my mother. Following a long, arduous day split between air travel and hospital time, I finally crawled into my father's empty bed at home, exhausted from the days events. As I reached over to put my water on the night stand I saw the familiar face; it was a picture of a small child starring expressionlessly into the camera, the black and white monotony of the picture only broken by the photographer's coloration of the rosy cheeks. This is a picture of my father's sister Gloria; she died as a young child. Yet here she remains in my father's heart some 75 years later, sitting silently on his night stand, an enduring memory of love. It was really helpful for me to see this and to know that there would be a time when we all will be more successful in coexisting with the sorrow. (Our Friend)
Secondly, we had a Mass said in memory of her. And Fr. Aggie did such an amazing and personal service.
\
Carol Yetto even came to sing. So many people made it … and it was in the middle of a storm …. Many people who wanted to go – emailed to say they couldn't make it - but they were thinking of us and praying for us for peace. It was great to see so many wonderful people came to celebrate her birthday with us. Many tears were shed. I could barely control my tears at times during the service. The pain was truly intense. We all met at the end of Mass in the gathering space and just cried and hugged, and there was even a laugh or two. God was so good.
I am sure these past few days have been a whirl wind of emotion. You have been anticipating the sorrow of McKayla's birthday for so long. It was a lovely service for your wonderful daughter – not rain nor snow nor sleet can keep us all away. I do take comfort in the thought that the inclement weather was McKayla's gift to her classmates. It sounds like something she would do and then grin knowingly. I am glad that we were able to have the bench placed for McKayla's birthday as well. I always purposefully drive by her anytime I can and the past few days it has taken my breadth away to see the inscription "forever in our hearts" from her classmates and their families. It is reassuring to see your most important feelings engraved in stone. (Our Friend)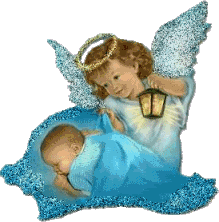 Then Christmas!!!!! Christmas at Shear Bliss was always so magical … so wonderful. But this year, there were no decorations, except for the tree KK's Papa put up … in the back yard with only white lights. It was beautiful.
Just want to let you know we're thinking of you, hoping you're holding up alright. We know it's awful....with Christmas and both of the girls' birthdays. All we can do is let you know that the heavens are inundated with prayers too numerous to count. You have touched so many people by just being who you are....And they are there for you, praying, wishing, hoping for peace for you, more than you even know. (My Friend)
The no-decorations was the wish of Greg and Amanda … for they didn't want to be reminded of the 'sacred' day that was always anticipated the whole year. We ended up going to Mid-Night Mass …. Something we never did before as a family … so we thought it would help in handling our regular Christmas Eve traditions. As we traveled over – we visited KK and I prayed … KK … can you show us a sign that you are OK? Have God make it snow or have stars fall from the sky. Well … as you can guess - nothing like that happened.
We got to St. Patricks for 11:30 where we would be caroling from 11:30 – 12:00. As I reached for the hymnal to sing our first carol …. I noticed something was sticking out of the book. And lo-and-behold, it was the program that I had created for McKayla's funeral. Which was over 9 months ago … and it was perfect.. It looked like it came from Kinko's where my friend Ginny had them made up the day before her Funeral Mass. I showed it to Greg, Amanda, my sister Rose and my brother in-law Joe and they were amazed … but felt it was definitely a "Hello From Heaven" … to me it was a huge "HUG" from heaven.

I think of you all daily and my eyes fill up each and every time. I cannot imagine your sorrow, I truly cannot. But, we are always here for you. There is nothing we wouldn't do. I visit McKayla's website often and her sweet face is still in our kitchen where we see her everyday. Thank you for sharing so many memories with me. I appreciate it as a mother and as a friend. (Our Friend)
Christmas day, we awoke later than usual. The girls would usually wake us up at 3:15 AM .. Amanda and McKayla would wake us up and I would wait at the top of the stairs with the girls (as they held hands anxiously awaiting daddy's OK)… while Greg ran to see if 'Santa' had come and make sure that the video camera was ready. At His command – they would run down the stairs and their eye's would be opened wide when they saw what Santa brought with excitement.
Just please know you are not alone! Often times, when we are so worn out by our grief, we can't see the light at the end of the tunnel. Our whole world becomes all about being hurt, sad, scared, and lonely. We miss our kids so much that we can't feel anything but this pain. Sometimes that is all we can do, is ride out that pain. But when we feel like we are sick and tired of the grief, we find the strength to ask God to direct us away from it all. So that day comes when we start to see and feel things that are a welcome relief. Everyone must go through these stages in their own time. And prayerfully, we will all reach the stage of feeling hopeful, all in our own time. When our hearts are so broken that we feel hopeless, all we can do is BREATHE. Just take it one moment at a time, and try to seek some comfort wherever we can. This doesn't go away. It just gets more manageable. And when we reach a point where we know it is possible to control our grief, verses it controlling us, we find a new person inside of us that we did not know existed. And it is all good! I sure wish I could tell everyone that there is a shortcut through this nightmare. But there is not. Some days, it's enough, just to know that our children are singing in Heaven. Although it is not with us beside them, it is with them still watching over us. May you find some peace today! (Debbie - Loving Arms Support Group)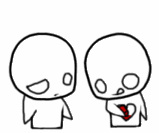 Again, our special family and friends shared CHRISTmas dinner with us …. some just came for just dessert. We all were very sad … each and every one of us missing a very special part of what has been their tradition for many years.
This pain feels as if it will last forever and ever but it doesn't, with time it becomes more bearable and the bad days are further apart and less intense. Sometimes I still feel like I won't make it but I always do. You are in my heart and my prayers and I hope God gives you some respite from this unbearable pain you are in. Special love and hugs to you today. (Rea – Loving Arms Support Group)
Our hearts continue to be heavy --- and we are two months away where we will celebrate her one year anniversary. I have many friends that I have made who have lost their children … some 2 years ahead, some 5, some 20 … and they all say the same thing. Our lives will never be the same … the hurt won't be as hard all the time.
Any of us that have gotten beyond the first two years seem to be on this slower moving roller coaster. I wish I could tell you that once you get beyond Beth's Angel date for the second round that it would all be easy. Well, that just hasn't been my experience. I can only tell you that when we are approaching Angel dates, the pain seems to resurface and make us think back to all the whys and what ifs. But.... the good news is that it does pass. And we do get back on track, with an understanding that even though we have those down in the pit feelings, they are much softer and less often. (Janis – lovingarms)
Here we are in a New Year … and we will becoming up to McKayla's one year anniversary date. Can it be possible. Is it true that she has been gone from our lives for almost a year?
I have been by to see McKayla a few times this week. I just shake my head in disbelief. Then, I find myself saying, "she's not there, she's not there" I think of her as being in Heaven, knowing that we are all missing her so much, but thinking she's also smiling because she is happy where she is. It's not a conscious thought on my part. It just comes into my head. I feel her presence when I visit, as I do when I look at her BFFL sometimes. Her BFFL misses her so much but she tries not to think about it because I don't think she likes to feel sad. How McKayla must love that, I think, and how she must smile. The connection she had with McKayla is unique. She has several pictures of McKayla hanging in her room, and I noticed she periodically moves them around and puts them in different places on her wall, or on her night stand. Maybe this is her way of letting McKayla know she's always on her mind, and that she's still so special to her. A piece of Her heart is now in Heaven. I have heard that other kids are still having a really difficult time dealing with McKayla's passing. This makes me so sad. It sounds kind of strange, but I think She has been blessed in that her connection with McKayla has actually helped her cope with her death. I think she wants McKayla to believe she's going to be OK, and that by thinking happy thoughts, she feels she's honoring McKayla. I just hope and pray that you can heal from this and find peace and some happiness again. You deserve it and McKayla wants it more than anything else, I guarantee you that! (Our Friend)
Through these last 10+ months – we can't forget the children who have been deeply affected by the loss of their friend. Sure, death is a part of life – but who would think that it would have happened so soon to our McKayla – to her friends. They have reached out to us – beyond anything we could have anticipated. I think McKayla will always be tucked away in their mind … even as they grow and become successful and have lives of their own. Perhaps one or two of them might name their baby girl after her .. wouldn't she like that. I am going to end – with a poignant entry on her Virtual Memorial. I do not know who wrote this – but it is one of the most beautiful things I have read about our McKayla. KK was loved. She really didn't know how much! But she knows now! >
The Day The Music Died The morning never forgotten, a day where misery mocked us from every corner of every room. An unexpected horror crept upon us while we - blissfully unaware- were consumed by a land of our own dreams. Snug in cabin bunks and drenched with friends we had no way to tell This would not just be an ordinary school trip. Screaming and tears still whispering in my ear, Telling - forcing - me to never forget An early wakeup call at Pinkham Notch amidst a blanket of white, How dare the sun shine, the birds chirp, had no one told them? They got us all together and told us the news. Teachers wailing, saying how precious we all were, Aren't adults always supposed to know the answers, know what to do? No one knows the answers, No one knows what to say to us, what to do with us. Adults are always supposed to know the answers! How to feel? What's right to feel? Feeling happy, are you mocking me? Feeling sad, I wasn't too close, is that still ok? How could this happen? Someone wake me up! Tell me it's all just a horrible nightmare. That golden blonde hair Will never again glisten in the sun. The piano bench will never again Groan under the soft weight of her gentle body. We'll never speak ill; the name will hold a sacred place.
McKayla.
But creation reflects the Creator God. And He is good. As He said to Noah after the flood, "All the days of the earth, seedtime and harvest, cold and heat, summer and winter, night and day, shall not cease." I came to realize that life would go on--it has to. Even in my darkest hour--in the valley of the shadow of death--God was with me. He was still in control of the world. And so I was able to embrace life a little bit again, because even nature was proving to me that God is in control. (My Friend from CAF)